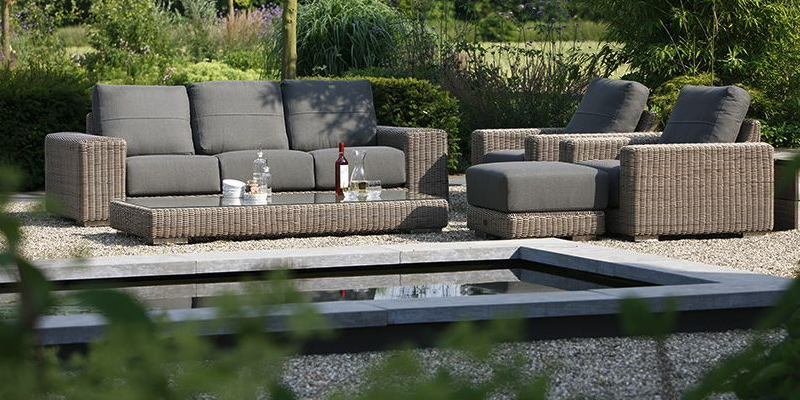 Thinking of outdoor furniture? Well, your choice of furniture should be the best as you are the one who is going to sit on that during the Winter season. Right? Apart from looks and designs, you should keep in mind the comfort level of the outdoor furniture and the starting should be from choosing the outdoor areas.
Aluminum Furniture
If you want an easy-going move when it comes to furniture, then you should probably go for Aluminum furniture. Reason being, Aluminum won't rust and it is highly light in weight. Moreover, choose cushions that you can easily replace. Always make sure that the hardware on your furniture is rust-proof, powder-coated, and has UV-resistant finish.
Real Wood Furniture
You want dense wood such as teak or eucalyptus, or a hardy wood such as cedar. Teak and Eucalyptus are easier to maintain because they don't need to be sealed on a yearly basis, but cedar is naturally moisture- and bug-resistant. Clean your wood furniture with a soft brush and a solution of water and Murphy's Oil Soap. Hose down well and dry with shop towels.
Wrought Iron Furniture
Wrought iron is classic, sturdy, and timeless-looking. If you live in an area of high winds, you won't have to worry about your patio furniture blowing away. There are so many styles, colors, and designs with wrought iron that it is sure to fit your style, no matter what that might be. They are hefty and will leave marks if dragged across the deck.
Polymer and Plastic Furniture
If easy care and maintenance are what you're looking for, synthetics are where it's at. Plastic patio furniture created from recycled plastics is fantastic if you live in a saltwater environment. Plastic furniture can never be corroded and is designed to last longer. You can also use marine-grade Polymers which are heavy, durable, and quite a piece by the look.