About Us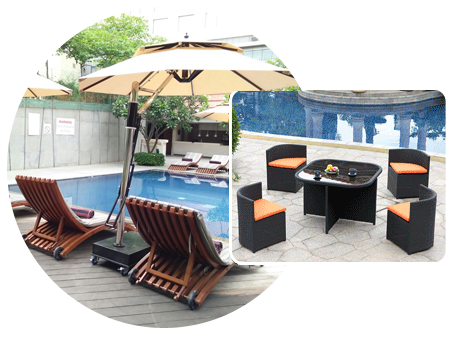 Cane India is a pioneer manufacturer of outdoor furniture and accessories enter the world of Cane India' outdoor furniture and discover the latest products that are designed by the topmost designers of our company. You can avail a wide range of Outdoor furniture, Wicker Furniture, Rattan Wicker Furniture, Patio Furniture, Garden furniture, Poolside Furniture, Terrace Furniture, Hotel Furniture, Restaurant Furniture, Resort Furniture, Villas Outdoor Furniture and many more luxury outdoor furniture at our website that is made with high-quality materials under expert supervision. Cane India have been manufacturing German outdoor furniture since December 2017 and we are Top Outdoor Furniture Manufacturers in Delhi .
Important tests and experiments for furniture
K.K Singh the owner and the CEO of Cane India (A Unit Of Cane Furnishers Pvt. Ltd.) have been in this Outdoor furniture manufacturing industry for more than Nine years now and have more than 50-60 employees working under them. The company provides five years warranty againest any manufacturing defects or faults if you get in the products after being delivered. All the Outdoor furniture and accessories we provide at our site are ISO certified which means it has undergone all the important tests and experiments required for the furniture to be the best out of them all and which makes us Best Luxury Furniture Supplier in India.
Customized production facility
Our manufacturing unit is of the area 5500 square ft. We have a production capacity of more than 50-60 lakh per month and the raw materials we use in our products include synthetic wicker by REHAU, tough and long-lasting pipes from JINDAL, durable cushion fabric from SUNBRELLA, and high-quality foam from SLEEPWELL, etc. We provide customized production facility, as well as testing of our products, is also done under expert's supervision. We also provide R&D facilities as well. We sell our luxury furniture products to the hotels, Resorts, Restaurants, Villas, Builders, Residents, Parks, Cafe, etc.
Excellent furniture at exclusive range
As human beings continue to upgrade into the high profile way of living these days, Cane India get them with the exclusive range of excellent outdoor furniture and accessories for the buyers who value simplicity, affordability, luxury, and comfort. Established in the year 2017, we are rapidly growing to become the largest furniture company in India and extending our services to the top cities including Andhra Pradesh, Arunachal Pradesh, Assam, Bihar, Chhattisgarh, Goa, Gujarat, Haryana, Himachal Pradesh, Jammu and Kashmir, Jharkhand, Karnataka, Kerala, Madhya Pradesh, Maharashtra, Manipur, Meghalaya, Mizoram, Nagaland, Odisha, Punjab, Rajasthan, Sikkim, Tamil Nadu, Telangana, Tripura, Uttar Pradesh, Uttarakhand, West Bengal, Andaman and Nicobar Islands, Dadra and Nagar Haveli, Daman and Diu, Lakshadweep, Puducherry, Chandigarh and Delhi.
| | | |
| --- | --- | --- |
| 1 | Year of Establishment | 2017 |
| 2 | Name of Owner/CEO | K. K Singh |
| 3 | Experience | 9 yrs |
| 4 | Qualification or Specialization | M.B.A |
| 5 | Total Number of Employees | 50-60 |
| 6 | Legal Status of Firm | Pvt. Ltd. |
| 7 | No of Factories | 2 |
| 8 | GST No | 07AAHCC3179J1ZE |
| 9 | Email Address | info@caneindia.com |
| 10 | Contact Detail | +91- 92666-60966 / +91- 99586-27568 |
| 11 | Address | 23/15, Nithari Extension, Baljeet Vihar, New Delhi- 110086,India |
| 12 | State/ City | New Delhi |